The Office of Curriculum and Instruction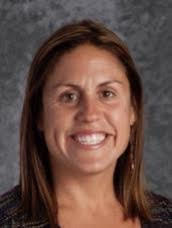 Rita Quiles-Glover, Director
The following links will take you to grade specific roadmaps. Each roadmap provides parents with information on the Common Core, tips on how you can support your child's learning, and context for talking to your child's teachers.
National PTA
Below please find a link to the National PTA web page. On this site you will find The Parents' Guide to Student Success, developed by the National PTA in partnership with educators and educational experts. There are guides for both ELA/Literacy and mathematics. There are separate guides for each grade level from K-12. The guides are written in both English and Spanish.
The guides include the key items that children should be learning at each grade level according to the Common Core State Standards, tips for parents on how to support their child's learning at home, ways in which parents can build strong relationships with their child's teachers, and how to plan for college and career.
ED.gov
Below you will find a link to the U.S. Department of Education's website. This link will take you directly to the Department's family resource and information page.
CT State Department of Education
Below you will find a direct link to the family information and resource page on the CT S.D.E. website.
Common Core State Standards
Select the link below to view a three minute video about the C.C.S.S.
Smarter Balanced Assessments
Follow the link below to view the Parent and Family page of the Smarter Balanced Assessment Consortium.
Connecticut Parent Information and Resource Center (PIRC)
Serving families, teachers and other professionals who work on behalf of the children in Connecticut.
Connecticut Parent Advocacy Center (CPAC)
(CPAC) is a statewide nonprofit organization that offers information and support to families of children with any disability or chronic illness, age birth to 26.
Toolkit for Title I Parent Involvement