The Lebanon School District is always hiring for substitute teachers. Please see the flyer below for more details.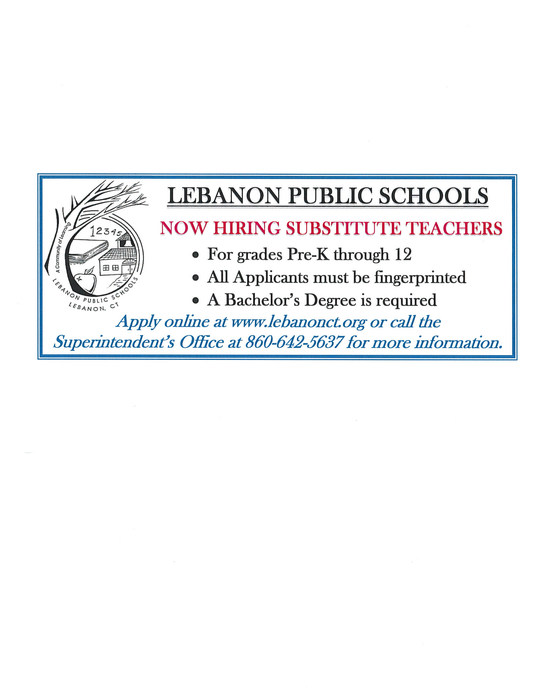 Lebanon Public Schools is closed on Thursday, 9/2/21, due to multiple road closures in town

Uncas Health has scheduled a Mobile Vaccination Clinic at Lyman Memorial High School on July 29th & August 19th, from 8 - 10 am. No appointment needed.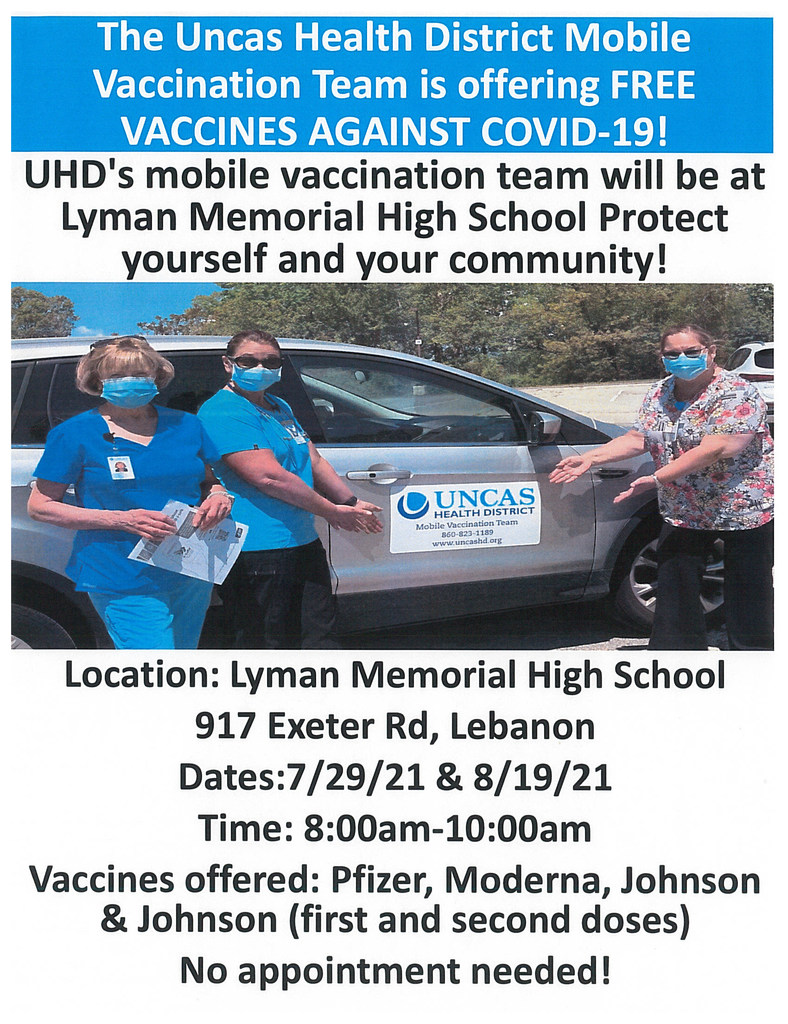 Good afternoon, The town of Lebanon has a free subscription to Peace At Home Parenting online, via PeaceAtHomeParenting.com/Lebanon-PS-login. We wanted to share the COVID19 resources that are now available to support families and the community. The teachers at Peace At Home Parenting have developed 12 brief classes, for parents. These new classes can be reached at:
https://www.peaceathomeparenting.com/get-started/
On the right side of the page, "Choose a Class by Type" and see "COVID-19 Parent Toolbox" for 12 new classes. These are live classes and if parents register and can't attend, they will receive a recording. Please use our free code when payment is requested, Peace2020. Please remember, that you can also join the monitored private Facebook group by going to Peace At Home Parenting Private Group. When asked how you heard about Peace At Home, parents and community members need only to put our town name. Stay safe, Sabena Escott Lebanon School District Social Worker Virginia DeLong School Counselor

Welcome to Lebanon Public Schools!