On Friday, 10/13, Mrs. Ayer and Mr. Kuczynski took 20 sophomores, juniors, and a senior to ECSU for a Literary Festival. Over 11 CT high schools (and over 200 students) attended this annual event. Students listened to keynote speakers Elsa Nunez, ECSU president, who reminded students that "words have the power to hurt but also the power to heal," and published author Aaron Caycedo Kimura. Kimura told students that "education and experience are never wasted," and that "it may feel like you've taken wrong turns, remember they're all lessons to learn from…The world needs to hear your voice." Students then went into break-out groups; Lyman students worked with ECSU professor and published author, Dr Raouf Mama to create oral stories. After lunch, there was an open mic where several Lyman students joined others and read their stories, essays, or poems. Lastly, we took a campus tour with ECSU student, Julianna. A creative writing contest was held in conjunction with the festival and Sophomore Kassidi Murzyn and Junior Hayden Marrero both received Honorable Mentions for their writing.

Congratulations to our Lebanon Middle School students who were recognized for participating in the Summer Reading Challenge

Thank you to the Lebanon Volunteer Fire Department for visiting Lebanon Elementary School to share safety tips as part of our week long recognition of Fire Safety Week.

The Federal Emergency Management Agency (FEMA) plans a nationwide mobile alert test that will send an emergency SMS to all cellphones in the United States. In coordination with the Federal Communications Commission (FCC), the national test will be administered at approximately 2:20 p.m. ET on Wednesday, October 4. It will consist of two portions that will test Wireless Emergency Alerts (WEA) and Emergency Alert System (EAS) capabilities. The WEA portion of the test will be directed to all consumer cell phones. The messaging will be displayed in either English or Spanish, depending on the language settings of the phone. The EAS portion of the test will be sent to radios and televisions. DEMHS has requested that we notify all students and staff in our district.


LMS Panther Pep Rally! Principal Johnson, with the help of some students and the LMS Teaching Team, celebrated our fall student-athletic teams, new members of National Junior Honors Society, and students who participated in the Summer Reading Challenge. Additionally, Top Cat's were recognized for displaying courage.

The 2023-2024 LES Open House was well attended. Thanks to all the families that visited. In the photos, Principal Scorso and her team are sharing valuable information about our youngest learners educational experiences. #LES #HUSKIES #WeAreOne


Dear Lebanon Students, Staff and Families, This heat wave has made for an interesting start to the year. While the temperatures are predicted to be about five degrees cooler tomorrow, our schools will not adequately cool overnight. We once again had classroom temperatures in the low 90's today and the buses were even hotter. The heat advisory for the state has also been extended through tomorrow. As a result we will have another early release day for Friday, September 8, 2023. Here is the early release schedule: LMHS- 11:55 a.m. LMS - 12:10 p.m. LES- Morning Preschool- 8:35-10:45. No afternoon preschool. Grades K-4- released at 1:05 Please know that the safety of our students and staff were at the forefront while making these decisions. Also, these decisions do not set a precedent for how we will handle future warm weather days. We have carefully analyzed the situation daily and came to the decision only after much thought and consideration. Thanks again for your understanding. We are looking forward to getting back to full days next week.

Hello Lebanon Students, Staff and Families, Classroom temperatures are recording in the high 80's to low 90's across the district at this time. With record warmth predicted for tomorrow as well, we will again have an early release on Thursday, September 7th. Here is the early release schedule: LMHS- 11:55 a.m. LMS - 12:10 p.m. LES- Morning Preschool- 8:35-10:45. No afternoon preschool. Grades K-4- released at 1:05 Thanks again for your understanding, Andy

Hello Lebanon Students, Staff and Families, I hope you all had a nice Labor Day weekend followed by a great start to the week. I watched the weather very carefully the last few days and knew today would be hot. I chose to operate our schools on a full day schedule because with the buildings being unoccupied over the weekend the temperatures to start the day would be reasonable. During the day today we were actively monitoring the classrooms. While the teaching team creatively and collaboratively shared the limited air conditioned rooms we have, there were still many classrooms that were extremely warm and uncomfortable. Since the temperatures and humidity levels will not let up much over night, we expect the buildings to heat up that much faster tomorrow. As such, we will be releasing students early tomorrow, Wednesday, September 6, 2023. Below you will find the schedule: Planned Early Closing Times LMHS- 11:55 a.m. LMS - 12:10 p.m. LES- Morning Preschool- 8:35-10:45. No afternoon preschool. Grades K-4- released at 1:05 I have informed our transportation company and Food Service director to make sure these aspects of the students day are taken care of as well. I understand that adjusting your schedules and making arrangements for an early release so soon in the school year is not easy and I appreciate your flexibility and understanding. The forecast says Thursday may be the hottest day of the week so please stay tuned for potential future early release days. Thanks, Andy

Introducing....Tootsie Pop, our almost 2-year-old miniature horse who joined us today.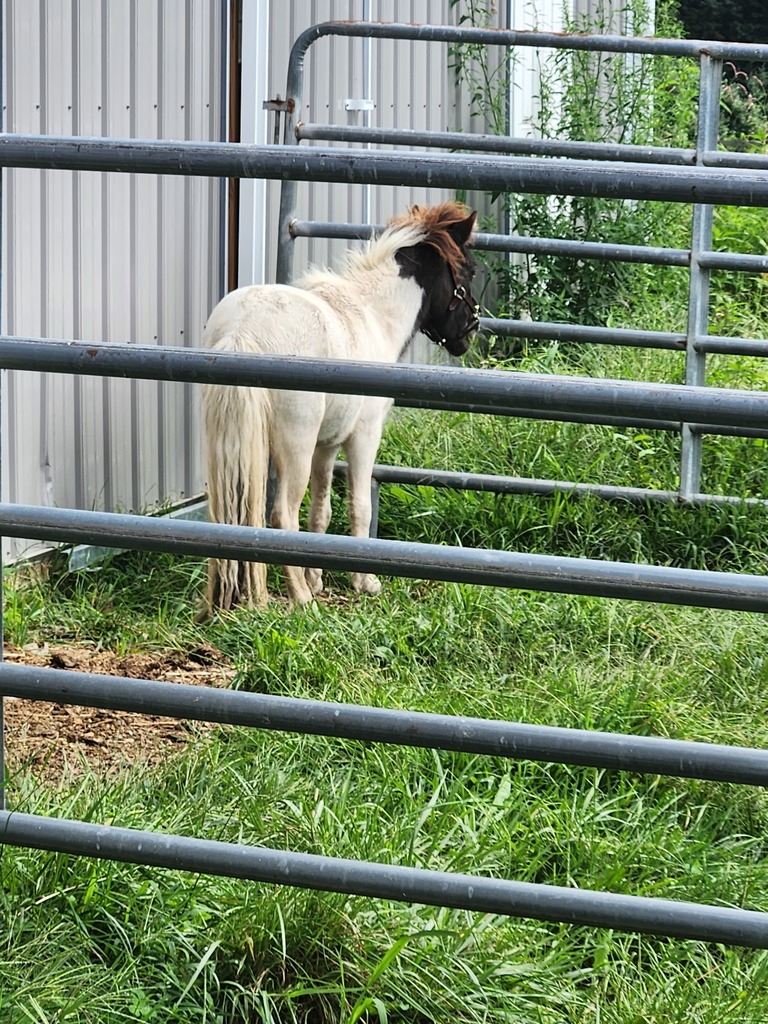 More back to school pictures to celebrate a great start to the year!

Our youngest learners visited their classroom with their families during Preschool Open House

All smiles about being back to school

We excitedly welcomed back learners today! It is going to be a great year in Lebanon Public Schools! #LebanonPride #LifelongLearners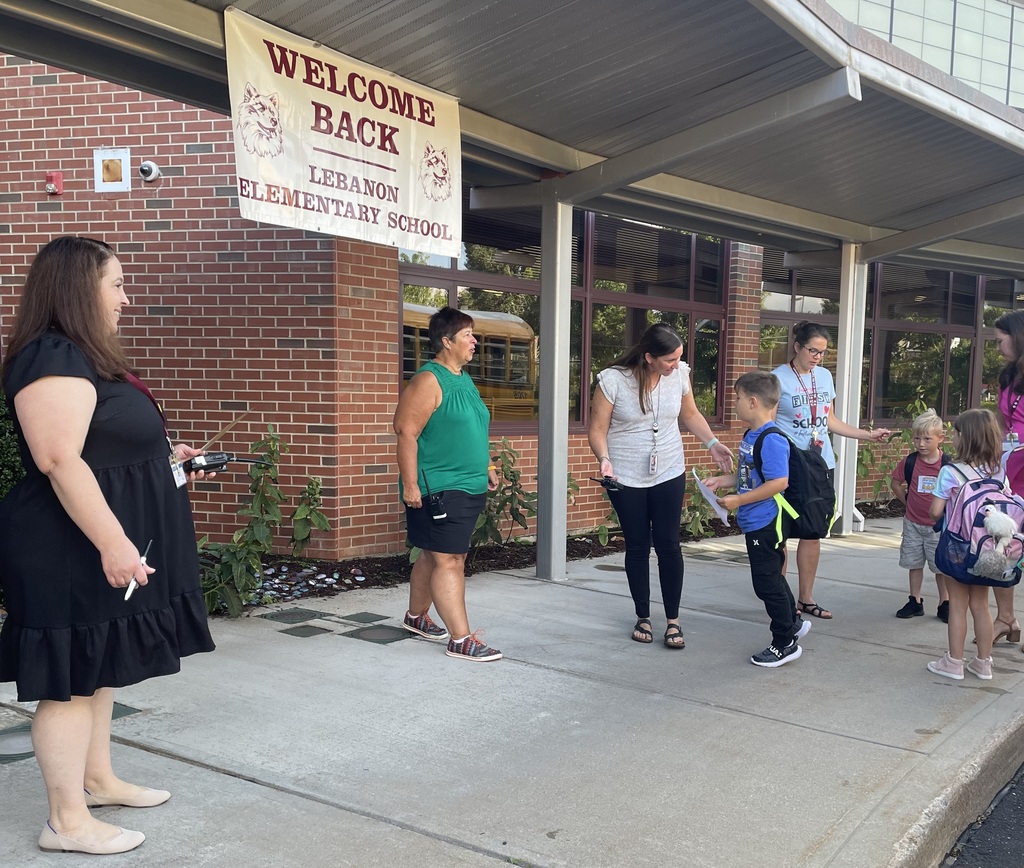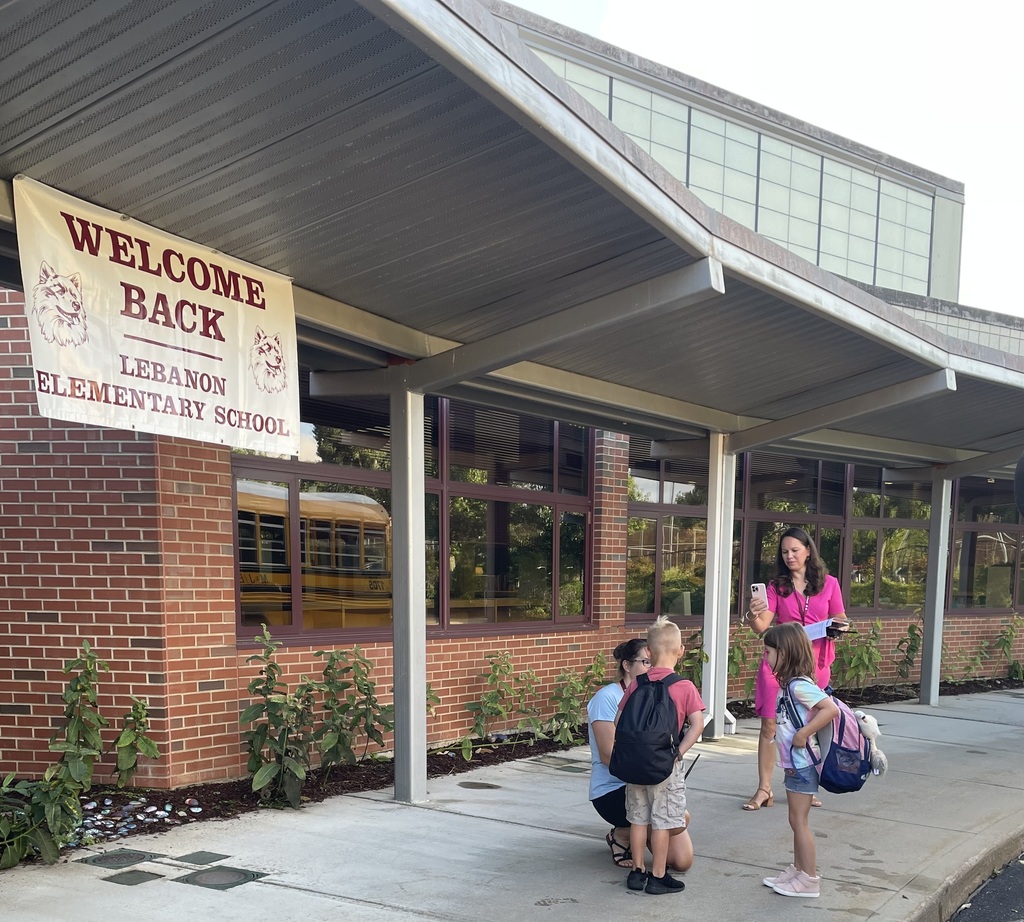 Lyman's Vigue named to USA Softball of Connecticut Hall of Fame Ron Vigue, head softball coach at Lyman Memorial and a veteran coach at the AAU level, will be inducted into the fast pitch wing of the USA Softball of Connecticut Hall of Fame. The induction dinner and ceremony will be held on Saturday, Oct. 21, at Whitney Farms Golf Course in Monroe, with separate inductions for fast pitch and slow pitch honorees in the Class of 2023. The fast pitch dinner will begin with a social hour at 5 p.m. Vigue has been varsity softball coach at Lyman since 2013 and has coached 24 Eastern Connecticut Conference All-Stars and four Class S All-State players. He has also been a successful volunteer with the Connecticut Bombers AAU travel softball organization, serving as head coach for 15 seasons in both the fall and summer seasons while working with teams from ages 12U through 18U. Vigue has a 437-201-32 overall record coaching the Bombers, the highlight coming in 2013 when his 18U team won the PONY East Regional national tournament in Sterling, Va., going 11-0 in the prestigious event. The CT Bombers won four other tournaments that season, added one second and one third, and all members of that team went on to play at the collegiate level, including his daughter Emily. The Bombers also finished second in the 2019 and 2020 national tournaments. Vigue has was a volunteer coach in the Lebanon Little League, has helped organize coaching clinics in Lebanon and Hebron, and has run clinics during the winter for elementary and middle school players. Congrats Coach #LebanonPride #BleedBlue

Our Lebanon Teaching Team engaged in various professional learning activities during the staff back to school week. We always look forward to the opportunity to continuously grow our practices. #LifelongLearners

Our 2023-2024 District Teacher of the Year Natalia Korzhoff gave an inspiring speech to help kick off our school year

Thanks for 10 Years of dedicated service at Lyman Memorial High School!

A big CONGRATS for 25 Years of dedicated service at Lebanon Middle School!