Thank you for 15 Years of dedicated service at Lebanon Middle School!

Thanks for 15 Years of dedicated service at Lebanon Elementary School!

Thanks for 20 Years of dedicated service at Lebanon Elementary School!

Hello Lebanon Staff, Students and Families, Please enjoy the August 2023 Superintendent Update.
https://www.smore.com/q5kmv-lebanon-public-schools
We are excited to welcome everyone back next week and are looking forward to another great year in the Lebanon Public Schools. Best, Andy


Connecticut Summer at the Museum Program This week, Governor Ned Lamont announced that the Connecticut Summer at the Museum program—the popular state program that enables Connecticut children to receive free admission at dozens of museums across the state during the summer months—is returning for 2023 with more than 120 museums statewide participating.
https://www.ctvisit.com/articles/connecticut-summer-museum-2023-free-admission-kids



Congratulations Natalia Korzhoff, Lebanon's 2023 Teacher of the Year!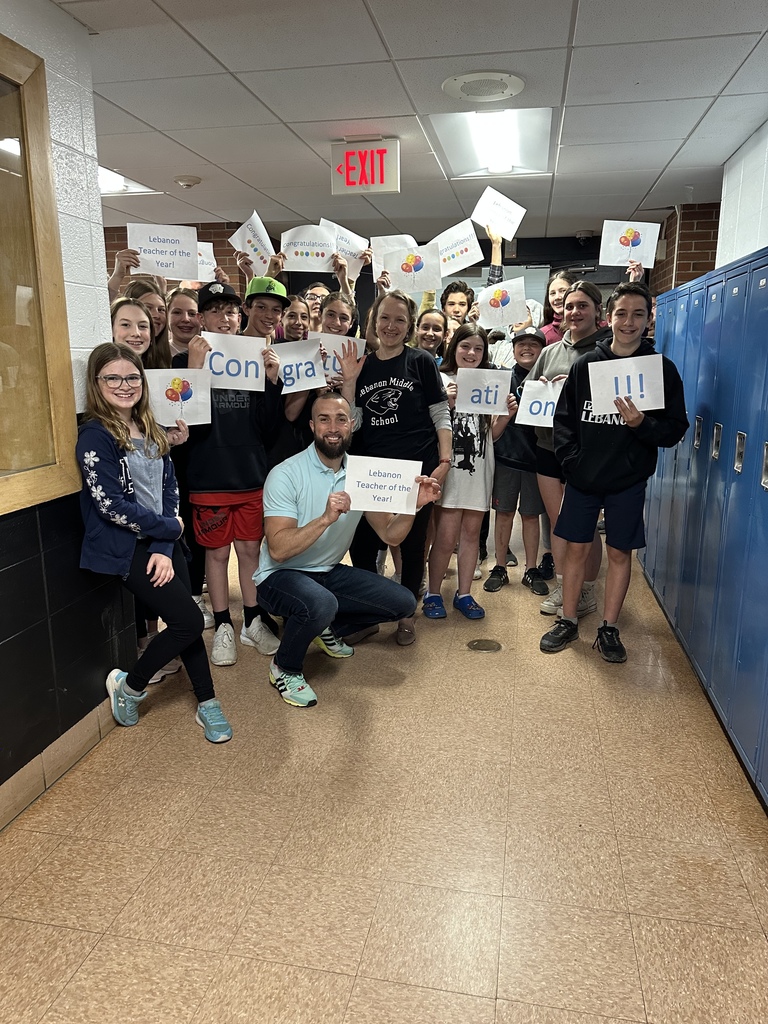 8th Grade students at LMS presented information from their Job Shadow experience #EffectiveCommunicators #LifelongLearners

On Wednesday May 17th the Ag Science department welcomed the high school, faculty and staff and the Elementary school students between 10 and 11 am. to our 11th annual Ag Expo. Students made posters, created displays, brought in tools and supplies and animals to educate our visitors about their Supervised Agricultural Experience (SAE) projects. We had lawn mowers, a horse, dogs, student chickens, chicks that were hatched here at school, woodworking demonstrations, fitting demonstrations and more

The Lebanon Lions Strides for Diabetes Awareness 5k was a huge success! Here are photos capturing the top 4 finishers.

A member of the Mohegan Tribe visited Lebanon Middle School 5th graders today to share about Mohegan culture and history. Fifth grade students and staff enjoyed the creation stories and songs accompanied with a drum. He brought Native art, accessories, and other handmade pieces to show the Mohegan way of life. The Mohegan Tribe awarded LMS with a visit, professional development, and a grant to further our study of Indigenous people!

Today we celebrated our amazing Administrative Professionals! Thanks for all you do, we are truly lucky to have you.



News Channel 8 came to Lyman today! Lyman Memorial is being showcased under the What's Right with Schools segment! The focus is on Lyman's ASTE program and also features Lyman's new Drone program. This is slated to air on April 18 at 6:15am and 5:00pm.

At the April 4, 2023 Board of Education meeting we celebrated learners from the elementary school. First we recognized students who attended the Connecticut Association of Schools Arts Festival. The ceremony recognizes elementary students who demonstrate outstanding citizenship, cooperative skills, and outstanding artistic ability in performing or visual arts. Along with talent in the performing or visual arts, the students also follow the school's expected behaviors, contribute positively to our school community and act as role models to other students. We then celebrated students for their creative creations as part of the LES Invention Convention. These students have been nominated to compete at the state level.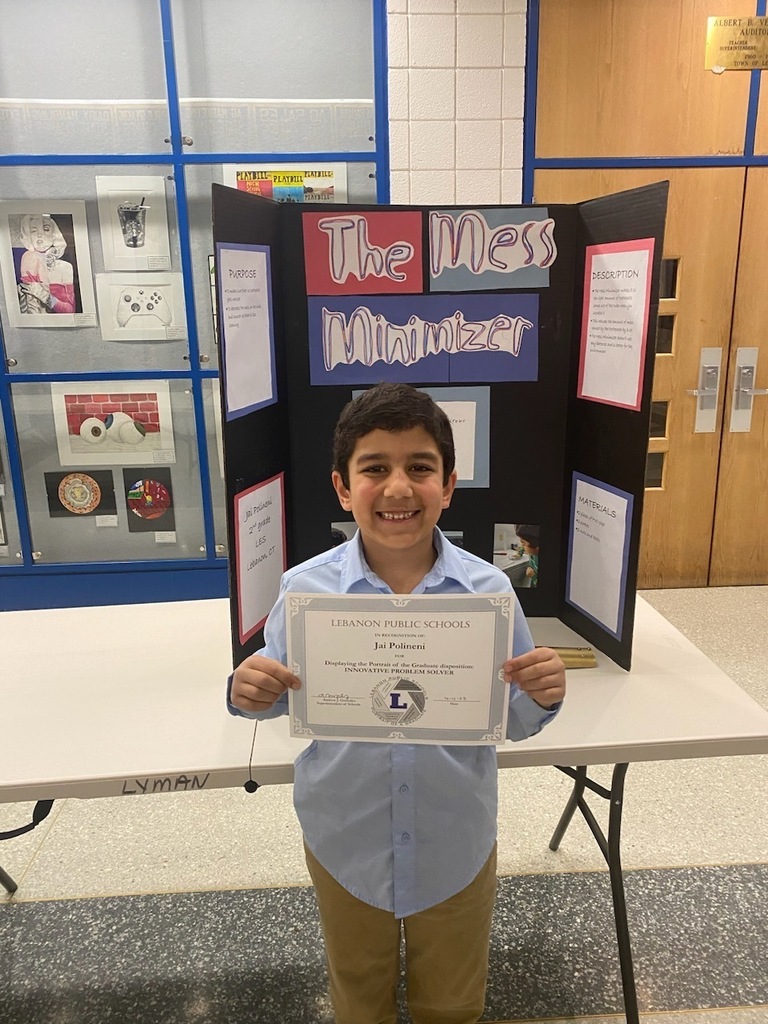 The drama productions in our district always deliver in spectacular fashion...this year was no exception. Our students performed in front of standing room only crowds on March 10th-12th. Congratulations to all the staff and students who helped put together such a remarkable rendition of Mama Mia #EngagedCollaborators #EffectiveCommunicators #LebanonPride
For the first time since 1967 our Boys Basketball team advanced to the CIAC state tournament semi-finals. The team lost to Shepaug in overtime by a score of 50-45. It was a historic run by the team and we are all proud of them #BleedBlue