For the first time since 1967 our Boys Basketball team advanced to the CIAC state tournament semi-finals. The team lost to Shepaug in overtime by a score of 50-45. It was a historic run by the team and we are all proud of them #BleedBlue





Stay Healthy All Season




Great to see our Landscape and Turf Management Course in action. Thanks to our students and staff for their work to take care of our school.


It was a beautiful day to celebrate Flag Day at Lebanon Elementary School. We were happy to have State Senator, Cathy Osten, and the Lebanon American Legion Post 180: Harold Nelson, Glenn Stygar, and Jerry Cross join us for this event.

We proudly recognized our graduating Seniors by taking them back to where it started for many of them, our elementary school. Staff and students at Lebanon Elementary School applauded as our Seniors took a celebratory lap around the school. #PortraitOfTheGraduate #LymanClassOf2022

Hello Lebanon Families and Community Members, Please enjoy the June Superintendent Update.
https://www.smore.com/1v28n-lebanon-public-schools
This will be the last update of the school year. The next update will come out in mid-July and that will be followed by a Back to School edition in late August. Best, Andy

The Lebanon Regional FFA Chapter has 2 teams heading the National FFA convention in October! The Farm Business Management team placed 2nd but was given the opportunity to replace Suffield who won but has 1/2 their team unable to attend so they passed on that honor to the 2nd place team. Congrats to Sadie Boothroyd, Sarah Cropley, Erin Grossman and Becca Risley. The Ag Marketing team won states and blew the judges away with their plan which was judged by Marketing executives at Pepsi. Those team members are Ella Allen , Laurelin Boyer and Rowan LaFleur.

To celebrate the efforts of our students and their fundraising for cancer research select staff members took a pie in the face! Anything for the kids and a good cause.

Hello Lebanon Public Schools: Join us in congratulating Julie Lake as Lebanon Public Schools IA of the Year! The committee and Superintendent Gonzalez surprised Julie in her Preschool classroom at LES. Her Preschool friends were excited to congratulate her! Julie was hired in the district in 2008. Since then she has been an integral part of the preschool team - taking leadership roles within the classroom, assisting with the screening process, helping achieve NAEYC accreditation, and having an excellent rapport with students and parents. According to one parent that nominated Julie, " Ms. Lake has been so wonderful to our family! My daughter looks up to her so much." Another parent wrote, " Ms Lake cares deeply for the students and the school." According to Gretchen Brochu, "Julie has been my instructional assistant for the last 3 years, and I could not be more impressed with how she positively impacts students and staff on a daily basis." Julie is an asset to our district, and truly deserving of this recognition! Warm regards, Dawn DeLia Director of Pupil Services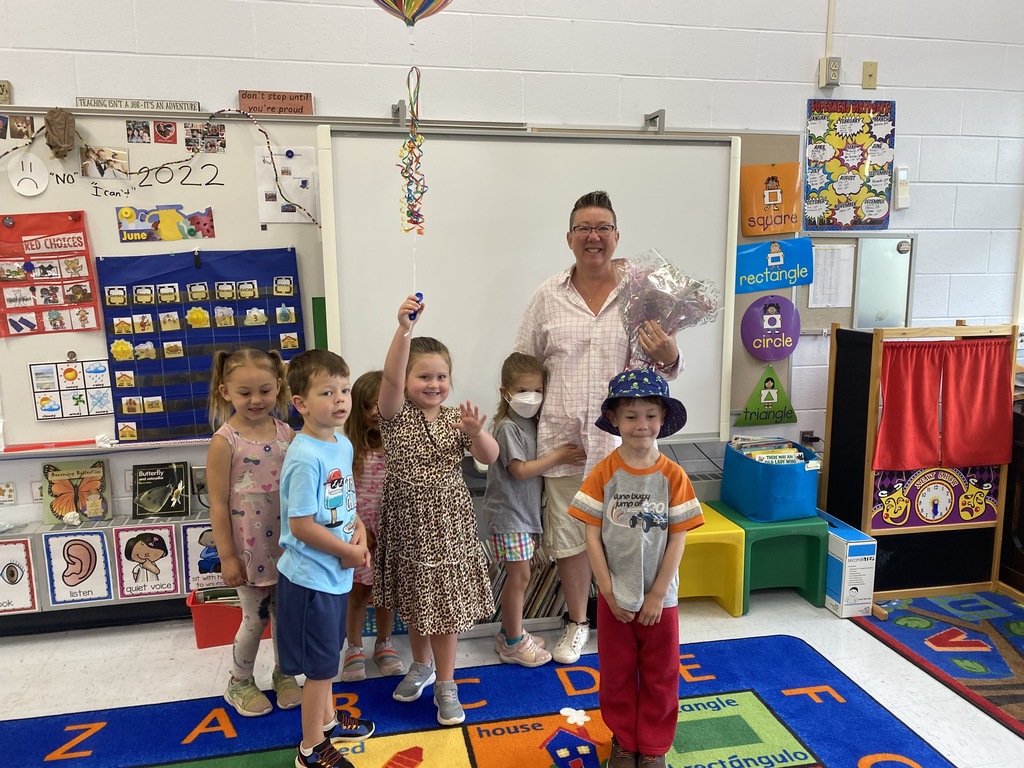 Please see important information regarding the reconvened budget referendum

As the year is coming to a close, it's time to think about next year. Today LES 4th graders visited LMS and received tours from current middle school students. This transition is exciting and it great to see our learners supporting each other! #EngagedCollaborator #ResponsibleCitizen #EffectiveCommunicator

It is with great enthusiasm that I share with you that Mr. DeCarli has been selected as Lyman Memorial's 2022 Teacher of the Year! #LebanonPride #LifelongLearner